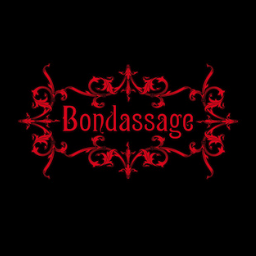 Immerse yourself in unimaginable pleasures
Have you ever had a clandestine adventure that kept you secretly smiling for days?
 Ever wondered what it might be like to explore your deepest kinky desires?
To let go of control and surrender to the pure bliss of a sensual bondage massage?
Perhaps I may be of service 
Light bondage … sensory deprivation … full body sensual massage and sensation play … whether you're a novice or an experienced player, I'm delighted to be your guide on a journey of exploration and erotic pleasure.
Letting go is the ultimate power … 
and incredibly sensual Bondassage is unlike anything you've ever experienced or even imagined.
It begins with you naked and kneeling …
a leather collar around your neck and padded cuffs on your wrists and ankles.
Your eyes are covered with a soft blindfold …
Lightly secured to my comfortably padded massage table, you sink deeply into your body as a selection of sensually-stimulating sounds play through your headphones.
Discover a world of blissful intensity and intimacy
As you surrender to the sensations and forget the outside world, I take you to a place of exquisite enjoyment ~ 
a place where you can indulge your senses and embrace the pleasure.
Imagine warm, experienced hands working their way over your body … gently kneading, touching, stroking …
Deep relaxation takes over, permeating every part of your being.  As you shed your tension, you drift into a level of profound relaxation.
You're safe, you're happy, you're in complete bliss.
You emerge satiated and energized, ready to focus on your life and your work.
Come and experience this deliciously creative playground and awaken to a profound level of pleasure and relaxation.
RATES:
1.5 hours ~ 500
2 hours ~ 700
Available Mon to Friday from 9am until 5pm and Sat & Sun from 10am until 5pm